You always see those containers in the bakery area at the grocery store that are calling your name. The ones calling mine the loudest are the brownies, however I
never
buy them. I always think 'but you know you could make better ones...' So, today, I did!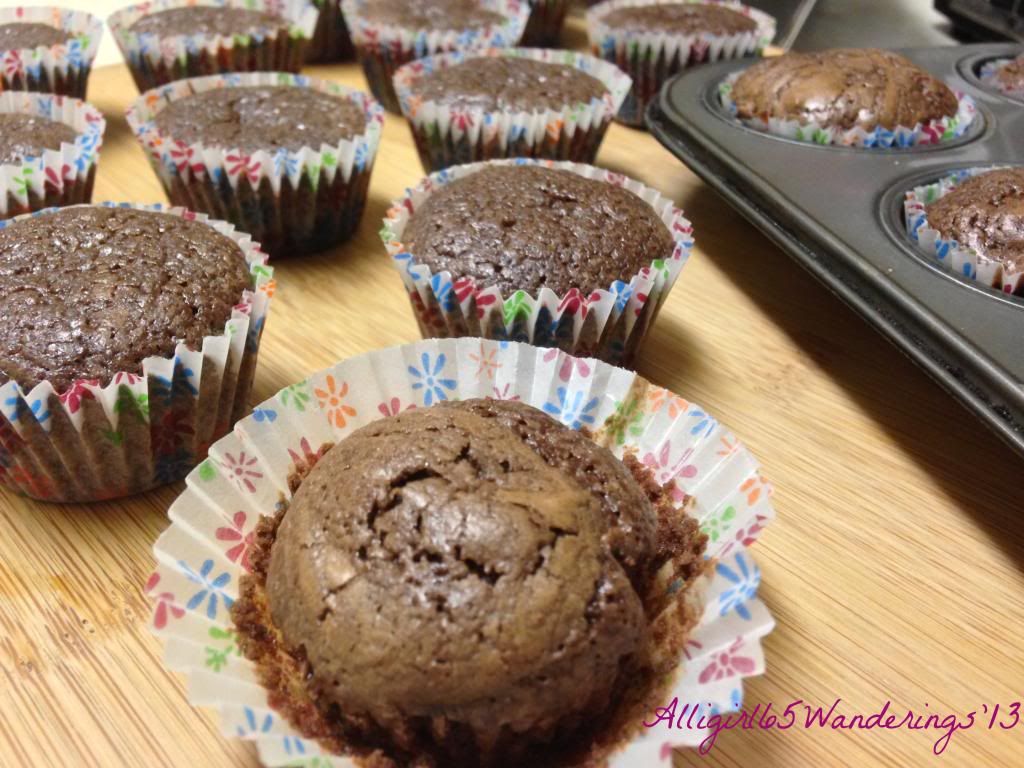 These are very rich, so the 2 bite size is perfect to quash that sweet tooth that is nagging you in the afternoon. They are sinful warm; I'll have to come back and let you know how they are at room temperature! I found a recipe on food.com, from my friend,
Lvs2Cook
; these were EXACTLY what I was searching for -
Brownie Bites
. My yield was 35, and there were a couple that could have been filled just a little more. I have to find someone to share these with...now, GO MAKE THESE! You know you want to...
Thanks for stopping by...
Alli