Alrighty then! These burgers really kicked my normal burgers 'up a notch!' I found the recipe
HERE!
My friend, GailAnn, up to her usual tasty tricks! Just take your square of cheese, wrap it up envelope/parcel fashion, and stick a toothpick in to hold together, while frying the bundle. Then, bury the bundle in your burger and grill! Soooo good! (Thank you, I may have another - really soon!)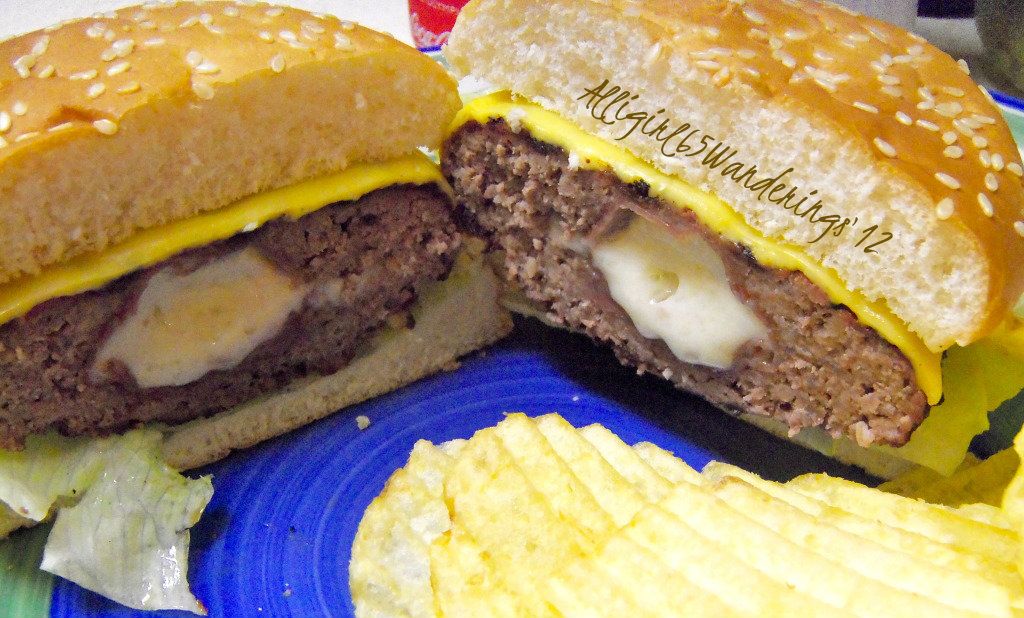 Melty cheese - salty ham - OMGosh, it was de-lish! Make one this weekend - you know you want to...
Thanks for stopping by!
Alli