OK, so I ran away from home...no really, we went on vacation, WITH NO INTERNET OR SIGNAL FOR MY PHONE! Wow, that was an eye-opening experience (and a little annoying, as I had planned to publish a couple of posts from the lake) and made me appreciate 'home'!
I baked a cake yesterday, as the temperature has dropped 20 degrees, and I
could
stand the heat in the kitchen! I found this recipe in my May issue of Bon Appetit. You can view it here -->>
French Yogurt Cake
. Apparently, this is one of the first recipes a young French chef is taught to make in the kitchen. It is simple enough to make with your child, allowing them to help with the 'lemon/sugar infusion', measuring ingredients and of course, sampling your finished product! This could also be snacked on for breakfast, in a pinch.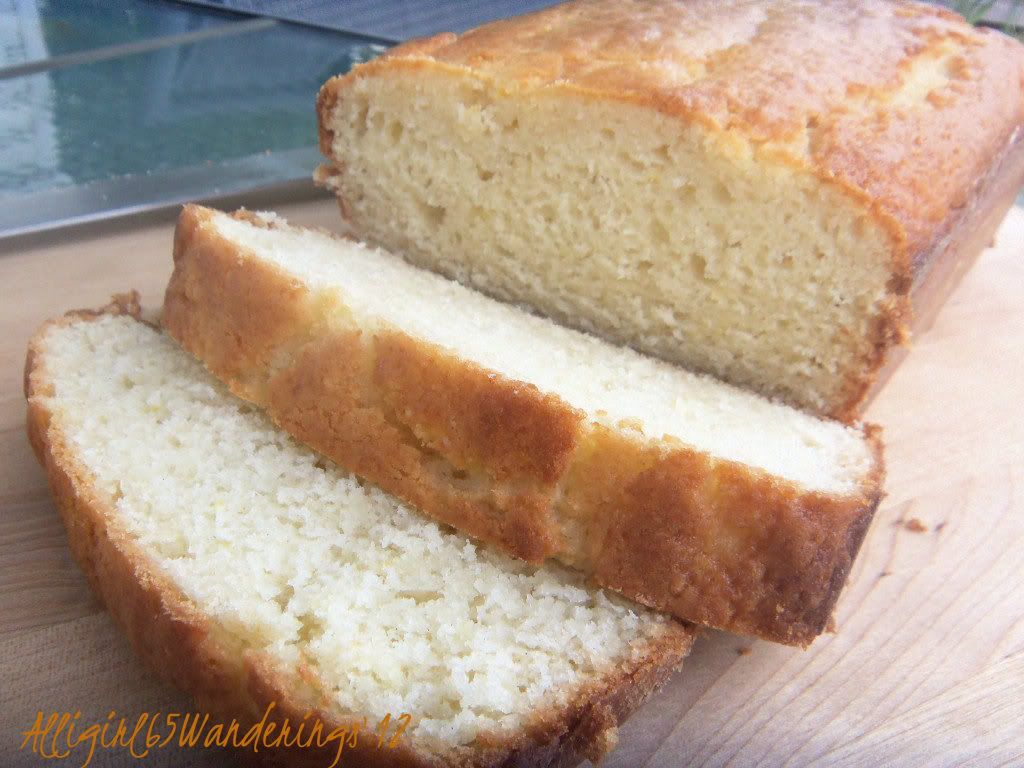 As always, thanks for dropping by...
Alli