Oh, my! I found that my friend,
gailanng
, who posts fabulous recipes at food.com, had posted this one recently, and I just had to make it! I did not have the brands she specified, but I made due with my brands (<--read: ON HAND) just fine!
Lemon Cream Pie Martini
is wonderfully cool going down on a hot afternoon! You should make one; I dare ya! :D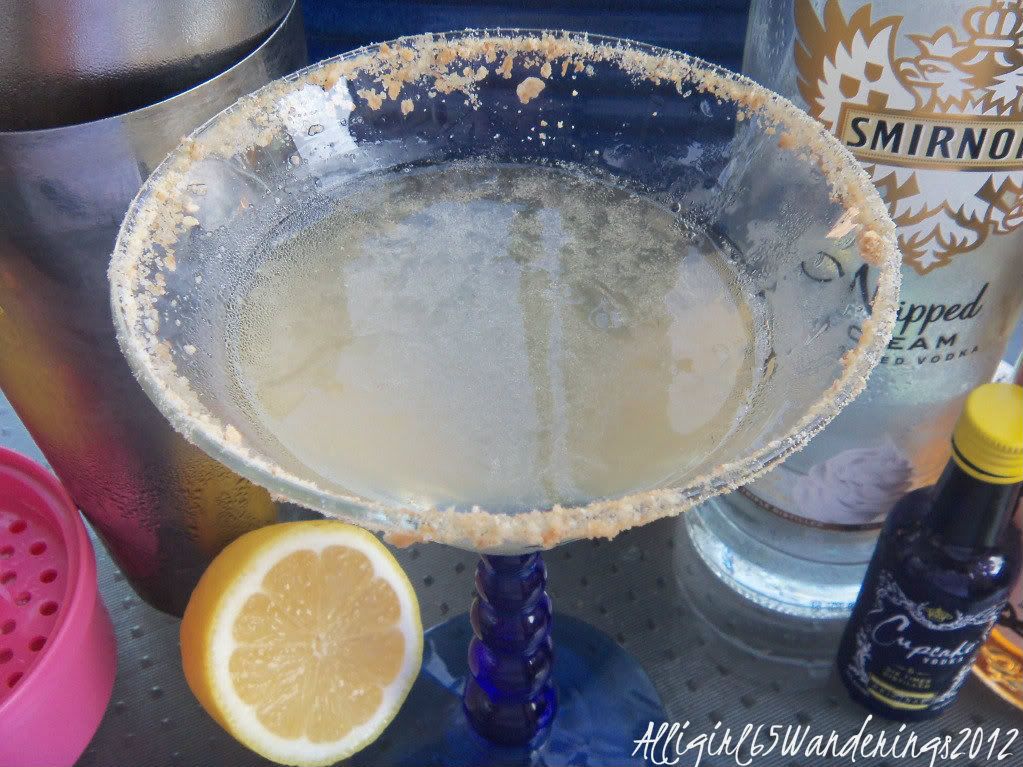 As always, thanks for stopping by!
Alli